Do you want to learn WordPress theme development and start freelancing?
If you know some HTML, CSS and basic PHP, but feel lost when it comes to WordPress development, you are in the right place.
Learning WordPress development
If you want to master WordPress development, you need to dive deeper into coding and learn how WordPress works, where to place your custom code, which files are Okay to touch and change, and which files should never be modified.
You probably run into a lot of question like "How do I do …?", and while there are answers on Reddit or Stack Overflow, you still wonder – if that's the correct way? Is that the most efficient way? Will it cause any trouble later?
Read. Get code samples. Ask questions.
I have being working as web developer since 1998 and have being developing WordPress websites for over 10 years, so I have learned a lot about what works and what's not when building on WordPress.
I want to share my knowledge and experience and help you to become an advanced WordPress developer, who can customize themes, build your own themes from scratch, develop plugins, quickly fix issues and earn a good income to support a lifestyle you deserve.
Join my mailing list to get quick tips which will help you build websites faster, master advanced WordPress development topics through tutorials and, most important, get a personal response to your questions – I answer all questions from my readers and will help you to get going if you stuck.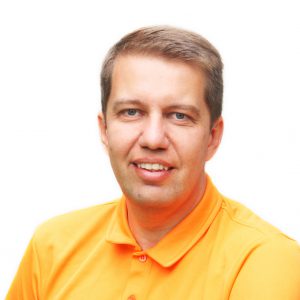 Andrei FilonovFreelance WordPress developer
I am experienced WordPress developer, my web development careers started back in year 1998 and I have built hundreds of WordPress websites over the years.
I want to help new developers to go beyond visual website builders and learn real WordPress development to help them build custom WordPress themes and plugins to earn income which will support lifestyle they deserved.